INSTALLATION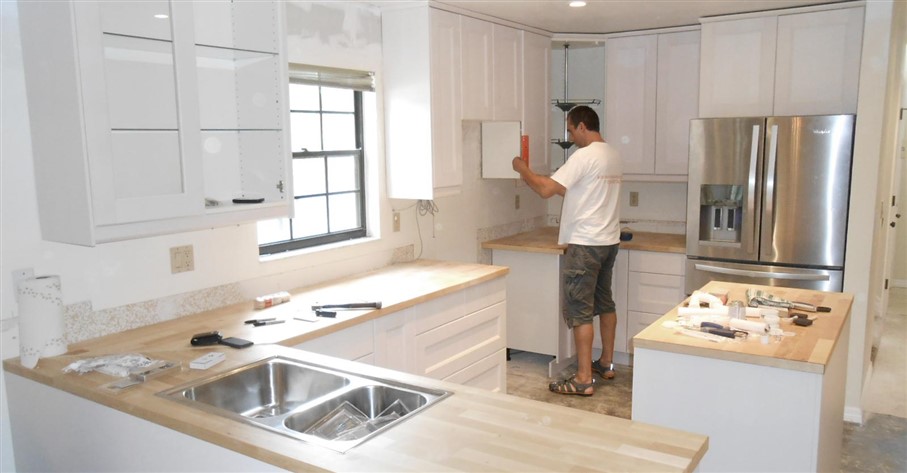 YOUR KITCHEN WILL BE RECEIVED WITHIN 3 MONTHS!
Once the design and budget are approved, we will produce the plumbing and electric layout plans and will order your Schmidt kitchen. The fully imported, cabinets assembled, kitchen will be received within 3 months.

The experienced team of kitchen installers works alongside your designer to ensure the installation runs smoothly and to the consistently high standard of craftsmanship you expect. One day prior to installation, the delivery team arrives with your new kitchen. Cabinets and accessories are carefully stored, ready for the installers.
On the day of installation, the installers unpack the cabinets, level and fix them into place. When the cabinets are fixed, worktop team will arrive to make templates for the manufacture of worktops, and these will then be cut, polished, and fitted.
Our installation is complete only when you are 100% satisfied and happy, with your new Schmidt Kitchen!
Khalife Trading Co. is the sole distributor of the renowned company "Cuisines-Schmidt" in Lebanon.